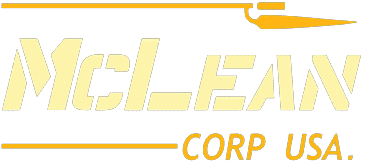 Patented Dynamic Retention Gun Sling from McLean Corp - BUNDLE with 4 rifle slings!
It's a bird, it's a plane … nope it's both a single point sling and a 2 point sling. This is no ordinary gun sling from McLean Corp – it has the dynamic abilities of a single point sling with the retention of a 2 point sling. You definitely don't have one and you definitely need one! Or better yet FOUR – you will get all available options to color code your mission: Black, Coyote Brown, Ranger Green and MultiCam. The rifle sling bundle also comes with a Sylvan Arms QD Mlok Sling adapter from Sylvan Arms. 
Designed and patented by an active duty member of the SOF community this baby really rocks. Whether you're a hunter, operator, law enforcement agent, sportsman or just a badass looking for a sling for an AR15 this is the only sling you'll ever need. Ideal for moving between vehicles, helicopters, or if you just want to go from a battle ready rifle to a clean sling-free set up for storage or otherwise.
McLean Corp USA brings you the highest quality gear, used and tested by the men who sleep in the mud and go bump in the night. Heroes without capes, blurry faces and redacted names, that is the origin of McLean Corp USA. So tits up ladies and gents! You can walk with pride as you brandish your one of a kind Dynamic Retention Rifle Sling – the best sling for your AR15.
Value: over $395