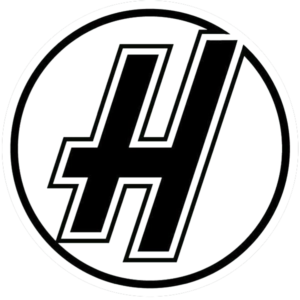 Win three quickie loaders.
 MAKE IT A QUICKIE. Damn, Hilljak really did our job for us with these provocative, double-entendre taglines. I mean, what's left to poke fun at when the brand's motto is literally "make it a quickie?" Well, anyway – hopefully, you'll be hilljak'n it to this tackle freesh (nice).
We're giving away three loaders of your choosing – valued at over $30 dollars! The speed loaders help you get loaded quicker (oh sh** I get it, now!) while protecting your delicate little fingies from the searing pain of having to reload like a man, so you can focus on blowing your load at the range (blow your load quicker…that's another good one).
They're great for competition shooters, target shooters, CCW holders, range instructors, LEOs, plinksters, and preppers. 3D printed in the U S of A. Badass.
Sign up, bitches!
—-
The first Hilljak Quickie Loader was designed in 2013 for a Ruger Mark III 22/45. After loading up a magazine and leaving the range with a badly blistered thumb, Joe Hilljak designed and 3D printed the Quickie Loader LRS model. It sold online in 20 minutes. It's now one of the most purchased loaders in the world.
Now the Hilljak brand has 40 different, performance Quickie Loader models and over 300 SKUs sold primarily through online retailers, such as Midway USA, and select stores. Hilljak USA is a proud sponsor of 2021 IV8888 Range Day and has continued to expand the brand footprint with impressive revenue growth while focusing on building its core in-house marketing, R&D, product development, and manufacturing capabilities. 98% of the Hilljak product line is created using additive manufacturing/3D printing technologies in our Columbus, Ohio headquarters.
The DNA of Hilljak brand is focused on design innovation and improving the user experience. The Quickie Loader is an ergonomic solution that provides superior comfort, speed, and performance for all types of gun owners including everyday plinksters, competition shooters, concealed carry, hunters, preppers, range instructors, and law enforcement. Our fastest-growing segment is women gun owners who make up approximately 35% of our customer base.  
We have a broad and rapidly growing customer base in the commercial sporting goods market. Our innovative gun magazine loaders are widely used by citizens, law enforcement, and military personnel for defense training and competition target shooting. Hilljak supports gun ownership for responsible citizens for safety, protection, and sports. 
If you are a retail store or online store and are interested in carrying the Hilljak Quickie Loader product line, please contact us today.